Born in Madrid on 22 August 1879, three years before his brother Ramón, who was also a painter. The two brothers were deaf-mute and both received a highly advanced education that prepared them for a highly prolific art career.

After attending classes by the painter Daniel Perea (1834-1909), at the age of fifteen Valentín enrolled at the San Fernando Academy of Fine Arts in Madrid and became a pupil of the prestigious landscape painter Carlos de Haes (1826-1898), and also of Antonio Muñoz Degrain (1840-1924) and José Moreno Carbonero (1860-1942), among other painters. This sound training was further reinforced by his visits to the Prado Museum, where he painted copies of the works of old masters.

In 1898, with his studies already concluded, he travelled with his brother Ramón throughout France, Italy and the Netherlands. In 1902 they both received a scholarship from the Diputación de Vizcaya that allowed them to move to Paris.
There they attended Académie Julian and became interested in modern painting, particularly in Impressionism, although they never processed that influence in their work.
The weight of their academic training led their attention towards the Flemish Primitives as well as towards coeval Spanish artists like Ignacio Zuloaga (1870-1945) and Darío de Regoyos (1857-1913).

Valentín was a regular participant at the annual National Exhibition of Fine Arts, where he obtained several medals. He also earned recognition and distinctions in many international exhibitions.
From the 1920s until the outbreak of the Spanish Civil War, both Valentín and Ramón achieved great success outside Spain. After the war, Valentín enjoyed official recognition as an artist and in 1945 he was appointed a member of the San Fernando Royal Academy of Fine Arts.

The artist died in Madrid on 24 January 1963. His most famous works, exploring regional and genre themes, largely focused on rural subject matters charged with symbolism and a profoundly melancholic spirit.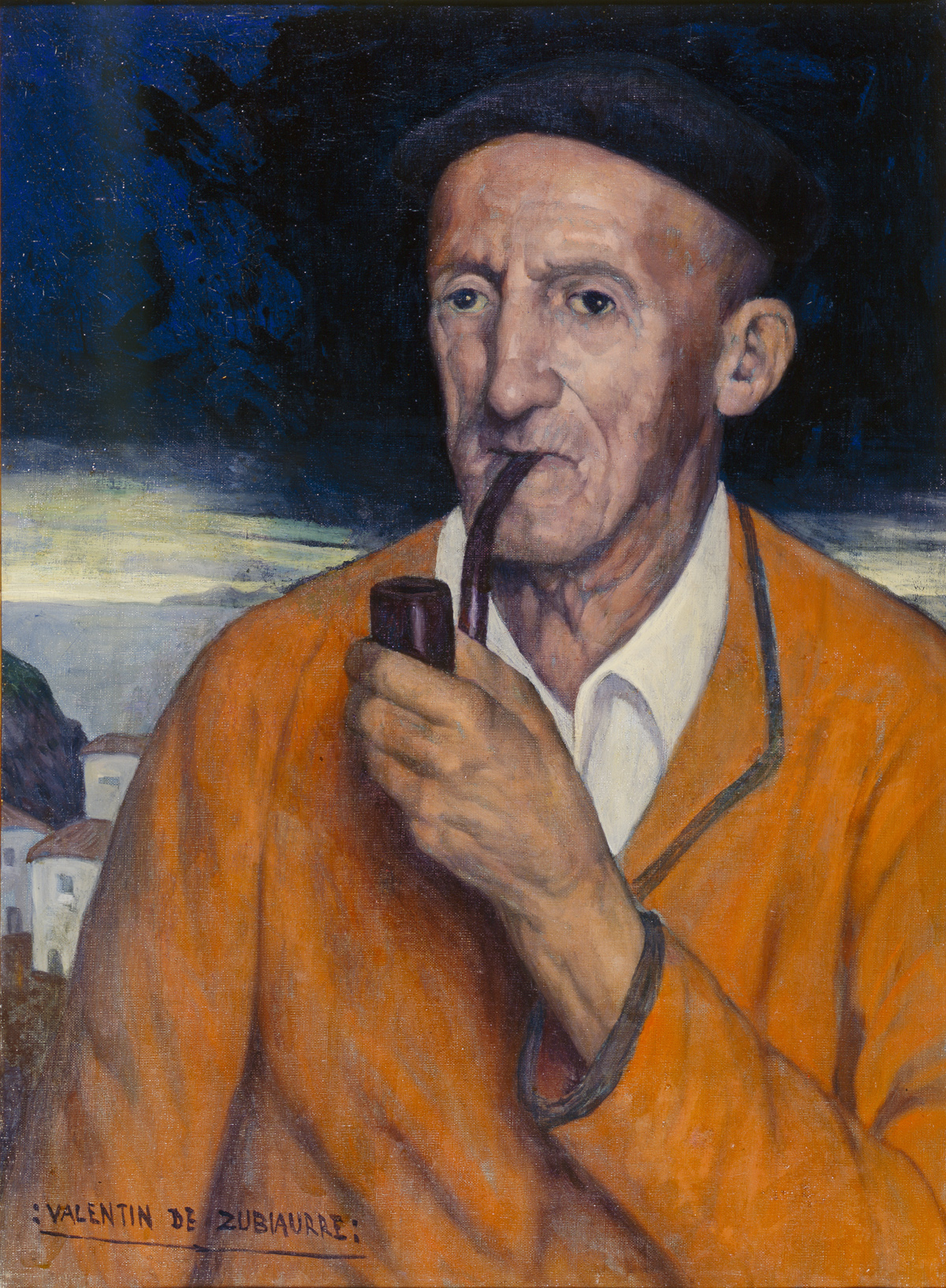 Source:
https://www.coleccionbbva.com/en/autor/zubiaurre-aguirrezabal-valentin-de-2/
See all from: